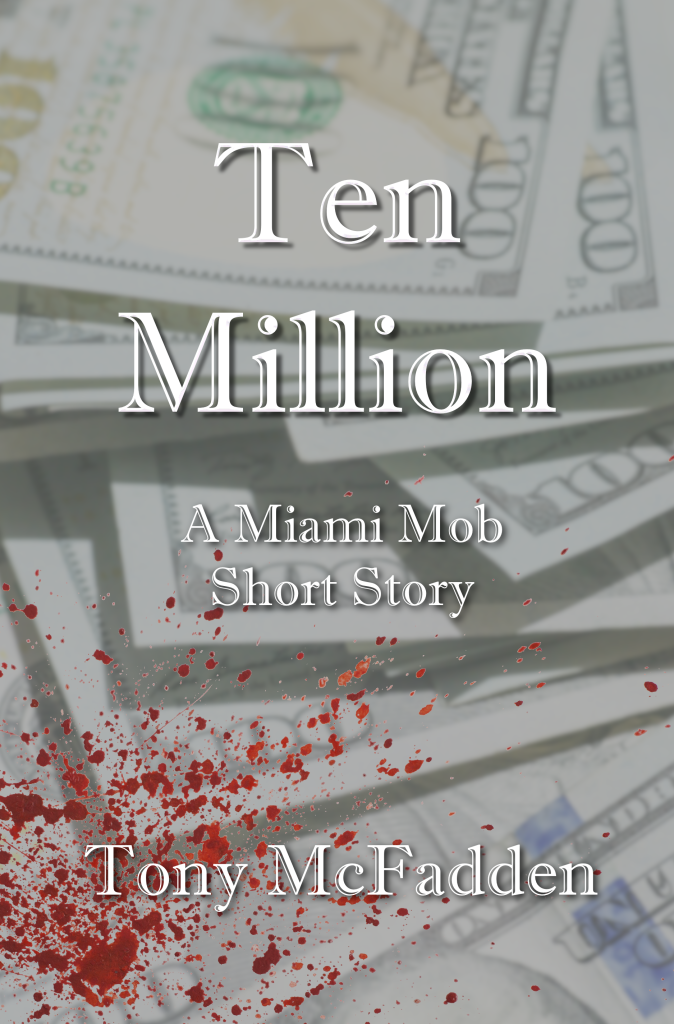 November will be the tenth anniversary of the release of "Unprotected Sax", one of the 'Miami Mob' books.
Playing sax in his friend's jazz band was supposed to be relaxing.

Then his friend disappeared.

Johnny Delacourte (aka Johnny D The Sax Machine) left the Army Rangers and the battlefields of Afghanistan six months ago.

Then the friend disappears, the cops don't seem to care, and the Russian mob is all over his ass.
One of the antagonists — the primary antagonist, is a Russian mobster named Vladimir Petrovski. The story doesn't end well for him. No spoilers, but it was not good.
Early 2023 will see the release of my third Nick Harding case. Tentatively, it's called "Dead Tomorrow". (Don't bank on that title staying. I have a bad habit of changing the title at the last minute.) Petrovski ends up being the big bad in this book, also.
In November, on or about the anniversary date of Unprotected Sax, I'm going to release a 10,000-word short called "Ten Million". It started as an exercise to build a backstory for "Dead Tomorrow", but it's a pretty good yarn, bridging the decade between then and now.
It'll be a free short story. It's not a necessary read for "Dead Tomorrow", but it might help. If you've already purchased "Unprotected Sax" as an e-book, this short will be included as an epilogue of sorts. Set your reading device up for automatic updates. It'll show up sometime in late November. And if that doesn't work, it'll be available as a free download on this site, and on all popular and unpopular ebook sites.
Edit: Except for Amazon. Unless someone can tell me how to make a book free on Amazon.
24 Jan 2023: It should be available on Amazon for free once price matching goes into effect.
Apple/iBooks | Barnes & Noble | Kobo | Amazon