Originally published December, 2014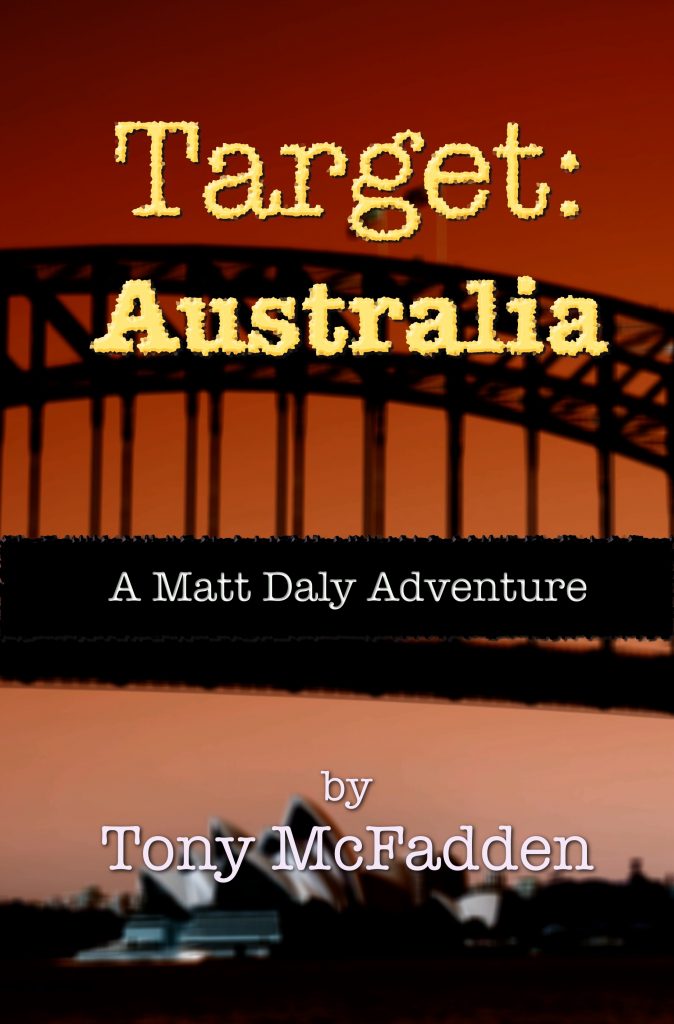 Matt and George, and their respective partners, decided Australia would be a nice place to relax after the hell that was North Korea. Unfortunately,
Australia wasn't so accommodating.
A chance opportunity to pick up a couple of bucks consulting for a local wireless operator draws Matt and George, and Catherine, into a web of terror that stretches from Sydney to Darwin.
Now they have to fight for their lives, and the lives of thousands of others, as the clock ticks down to an attack targeting the very heart of Australia.
Amazon | Apple | Kobo | Barnes&Noble