Originally published, Feb, 2011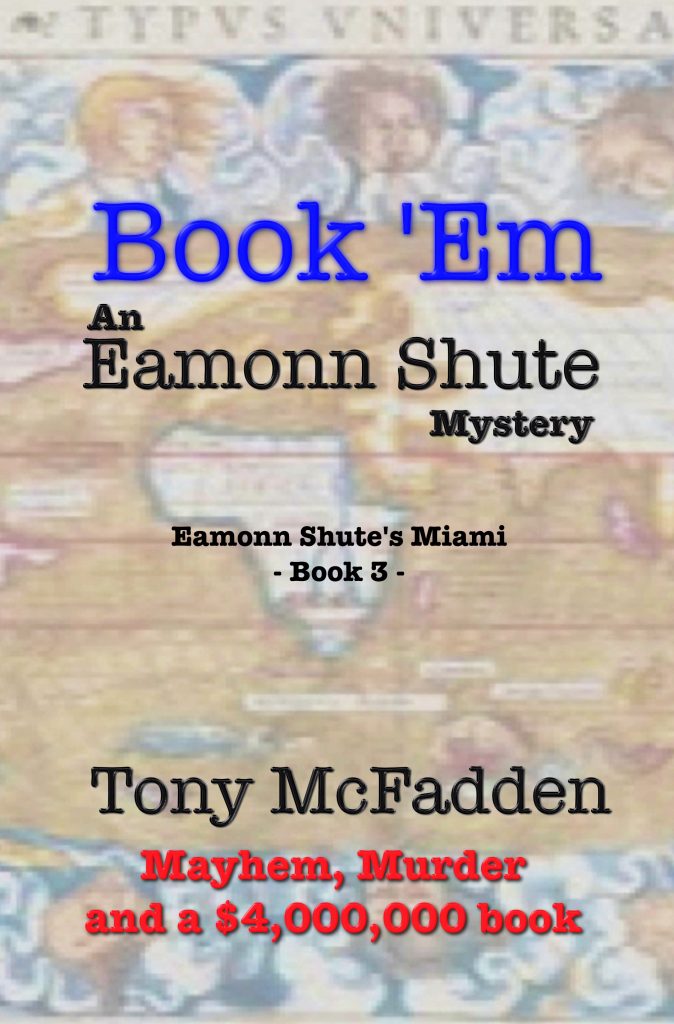 Mayhem, murder, and a $4,000,000 book.
In Miami.
Eamonn Shute is smart, capable and larger than life. There is nothing he can't handle.
Until Nicky, the love of his life, is framed by her ex-husband.
Eamonn leaves no stone unturned in his quest to clear Nicky's name, but the evidence is piling up, and Nicky's troubles seem insurmountable.
Eamonn needs to hark back to his rough and tumble youth in Donegal, taking on some of the most dangerous people in Miami to clear Nicky's name.
Amazon | Apple | Kobo | Barnes&Noble
"Compelling characters and a well paced plot make this story a joy to read. The suspense kept me reading long into the night. Highly recommended."
"By the end it was, sort of, like riding along with a racing driver around a race track... you can see a corner coming, but the driver doesn't appear to have even thought about hitting the brakes yet; I could tell I was almost at the end of the book, and disaster still hadn't been averted. Sure enough, just like the racing driver, Mr McFadden knew he had just barely enough time to hit the brakes and throw you around that last corner, and onto the home straight."