I am predisposed to structure in almost everything.
When I first started writing (Matt's War — read about it here), I had no idea how traditional story structure worked. I knew there were three Acts, but frankly, I had no idea what each Act consisted of, how to transition between the Acts or how much of the story was made up by each Act.
I had finished Matts's War's first draft when I learned how all successful movies and books are structured.
Now I need to be clear, all stories and movies that follow a good structure aren't successful. The story needs to be good and the characters compelling. But a good story with compelling characters but poorly structured won't resonate with readers or viewers.
So if story structure is so important, you'd think everyone would jump on it, but some still believe the mere existence of structure means a story is cookie-cutter with no originality.
I mentioned I have a predisposition to structure. I'm an Engineer by education and training. We don't build something until we have a plan, whether it's a computer, bridge, or building.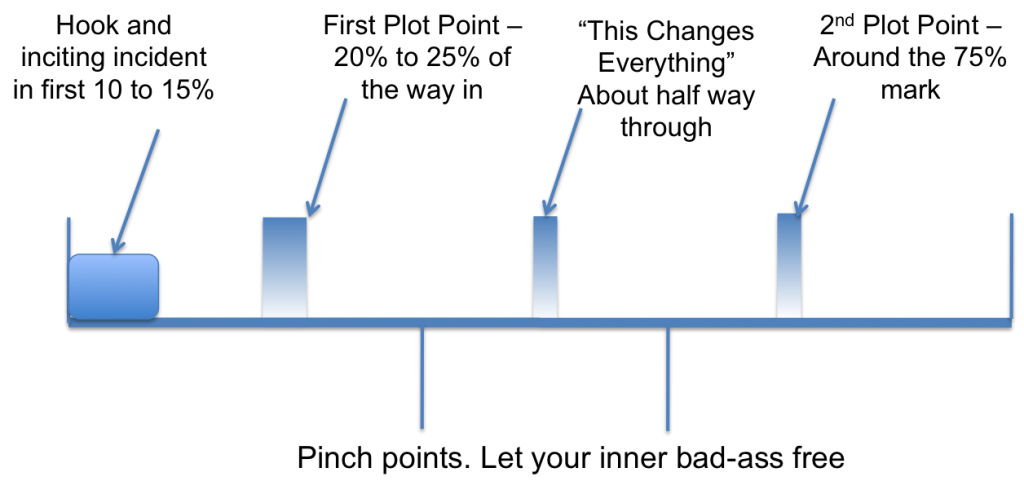 I see story structure as a blueprint. A line drawing of the cabinet you want to make. It contains the necessary elements to make a functional cabinet but leaves a lot up to the cabinet maker (or author). The type of wood, the finish, the quality of the hinges, all of that is up to the maker.
Same with story structure. I go more into it here (and more will be added in the future).
When I learned of this, the scales fell from my eyes. I had to make massive structural edits to Matt's War. It has some of my best reviews yet.
So to the story structure deniers, deny all you want, but pick any successful book or movie, and I will show you, in detail, its underlying structure.