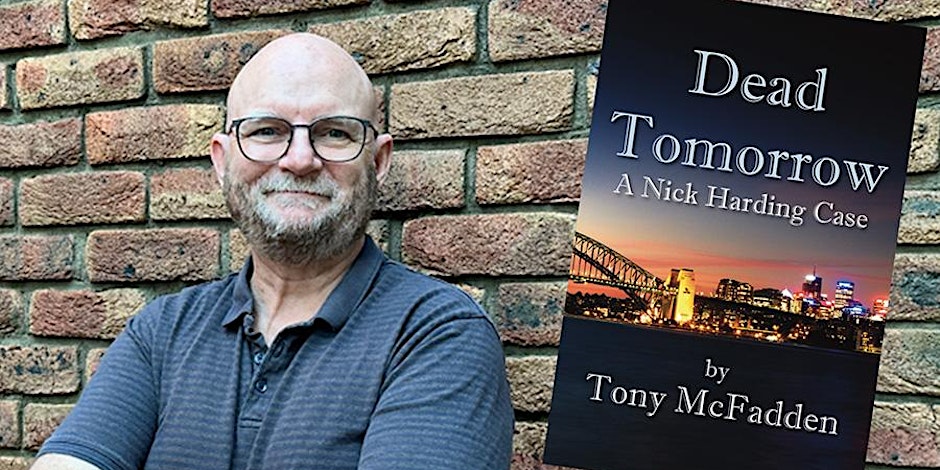 Local author Tony McFadden will be discussing his latest book at HJ Daley Library. The evening promises to be both informative and enjoyable, allowing attendees to delve into the world of Dead Tomorrow and get a glimpse into Tony's creative mind.
Tony McFadden's latest novel, Dead Tomorrow, is an engaging and thrilling read that is sure to capture your attention. With a total of eighteen books under his belt, Tony has proven himself to be a master of the writing process, particularly in the genre of crime fiction.
As a local resident himself, Tony has used Campbelltown as the backdrop for one of his novels, adding an authentic touch to his storytelling. This makes the upcoming event at Campbelltown Library even more special, as Tony will be discussing his latest book and sharing insights into his writing process. It's an excellent opportunity for fans of crime fiction and aspiring writers to gain valuable knowledge and be part of an entertaining evening.
As an added bonus, there will be a lucky door prize, where one lucky attendee will have the chance to win a signed copy of Tony's latest novel. Make sure to attend the event for the chance to win this exclusive prize.
Don't miss out on this exciting opportunity to meet the talented Tony McFadden and discover the captivating world of Dead Tomorrow. Mark your calendars for the event and get ready for an entertaining evening.
If you require an AUSLAN interpreter please notify the Library at time of booking.
Register here.
When
Thursday, 24 August 2023 | 06:00 PM – 08:00 PM
Location
HJ Daley Library, 1 Hurley Street, Campbelltown, 2560
Cost
This is a free event.
Contact
HJ Daley Library