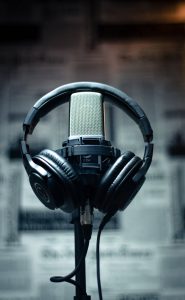 I've been bouncing around this idea for the past month or so and would like to hear your thoughts.
While the first draft of my next Nick Harding is percolating (a few months away — I'm only halfway through writing it), I was considering starting a podcast called "First Chapters".
Each episode would focus on one of my books. I'd start with a brief story about the inspiration for the book, then read the first chapter. If it takes off, I've got local writer friends I'd invite as guests to read their first chapter.
I'd publish an episode a week, and with my current library, that would be twenty episodes.
Is this something you'd listen to? Let me know in the comments.